Monday, June 21, 2021
Let's help you discover your happy place, in Aruba!
Monday, June 7, 2021
ALOHA!
Tomorrow night is our virtual island getaway to Hawaii! There's still time to register and join in!
Hawaii is open and ready for you to visit! Don your most colorful lei and get those hips ready to hula as Cruise Planners and our partners head to Hawaii for the most unforgettable virtual journey. Discover why Hawaii is the #1 aspirational destination for all of North America. It's an absolute eruption of tropical culinary pleasures, watersports, and jaw-dropping ocean views that will leave you feeling like the Big Kahuna.
Register now and let's say Aloha to Hawaii! A Cruise Planners® Exclusive booking offer will be revealed during the event
TUESDAY, JUNE 8 • 6:00 pm Eastern or again at 6:00 pm Pacific
Use the link below to register. You will receive instructions on how to join this virtual journey
Please call or email with questions and let me know when you are ready to experience Hawaii! I can handcraft the perfect vacation on land, at sea, or both. ~Mahalo!
317.776.1733 | clingren@cruiseplanners.com
Labels: Anniversary, Cruise Vacations, Destination Weddings, Family Vacations, Hawaii, Honeymoons, Island Living, Land Vacations, Make Memories, Romance Travel, Take The Trip, Use a Travel Agent
Saturday, May 22, 2021
Hawaii is calling...
...be sure to mark your calendars and join us for an informative webinar in our Where2Next Series on June 8th at 6pm (both EDT and then again PDT) to discover for yourself why Hawaii is an absolute eruption of watersports, tropical culinary pleasures, and jaw-dropping ocean views that will leave you feeling like the Big Kahuna. And of course, there will be some giveaways during the broadcast...who doesn't like to receive something free?
Monday, May 10, 2021
The islands are open and would love to get to know you this year. If you've been considering a getaway, the six different islands of Hawaii that you can visit each have their own unique personality and would make for a fantastic getaway. Reach out and let's have a conversation about it. I'd be honored to help you find your Aloha.
Wednesday, May 5, 2021
How about some golf and incredible views this summer along with complimentary golf, greens fees, and transfers? There are some terrific inclusions available at Sandals in both The Bahamas and St Lucia. Check it out, and then let's chat to get you booked!
https://tinyurl.com/GolfwithaView
Labels: Adults-Only Experiences, Experiences We Can Book For You, Golf Vacations, Island Living, Promotional Offers, Sandals & Beaches, St Lucia, Summer Vacation, The Bahamas, The Caribbean, Travel Agent
Thursday, April 29, 2021
MORE EXCITING NEWS! Greece has reopened!
Here are the basics:
-Starting April 19, Greece began allowing entries for residents of the US & several other countries.
-Travelers must present a negative PCR test for entry OR show proof of vaccination (must be 14+ days since the last dose of a vaccine from the approved list).
-Due to the successful control of the first wave in 2020, Greece reopened tourism last summer so our partners are well-prepared to provide a safe, healthy experience for guests!
-As of May 3, restaurants in Greece will open for outdoor seating.
-There are more details to know other than what we listed above, and this is subject to change. It is important to review all entry requirements at
https://travel.gov.gr
prior to travel.
If Greece is on your list or you'd really like to make a visit this summer, please reach out. I'd love to help you. 317.776.1733 | clingren@cruiseplanners.com | www.icanshowyoutheworld.vacations
Tuesday, April 20, 2021
Discover the USA Suggestion... GRAND HOTEL & MACKINAC ISLAND
If you have never experienced the wonder of setting off from the mainland of Michigan and seeing the expansive front porch of Grand Hotel 7 miles away in the distance... or stepping back in time to an island that doesn't allow cars... or enjoying the picturesque beauty of Lake Huron surrounding the island, with the sweeping Mackinac Bridge in the distance then perhaps this is your year to do so!!
Dating back to 1887 as a summer getaway for the railroad barons of the 19th century, this legendary diamond has dusted herself off with a recent $10M refresh and pool renovation and is waiting for you. Grand Hotel opens for the season on May 7th which runs until November 7th, and the island would love to make your acquaintance! I'd love to help you plan an amazing getaway to this charming island retreat. Give me a call at 317.776.1733, or send an email to clingren@cruiseplanners.com, or submit a request through my
website
!
Sunday, March 7, 2021
RELAX IN THE ISLANDS! HAWAII!
Home to the world's most active volcanoes, the only royal palace in the U.S., and the welcoming aloha spirit - Hawaii is like no place on Earth! Discover the glimmering ocean, emerald valleys, and golden sands; get lost in the spiritual beauty of the hula and find out how the warmth of Hawaii's people wonderfully complements the islands' perfect temperatures. We invite you to explore the Islands of Aloha to find your own heavenly Hawaii experiences. Aloha.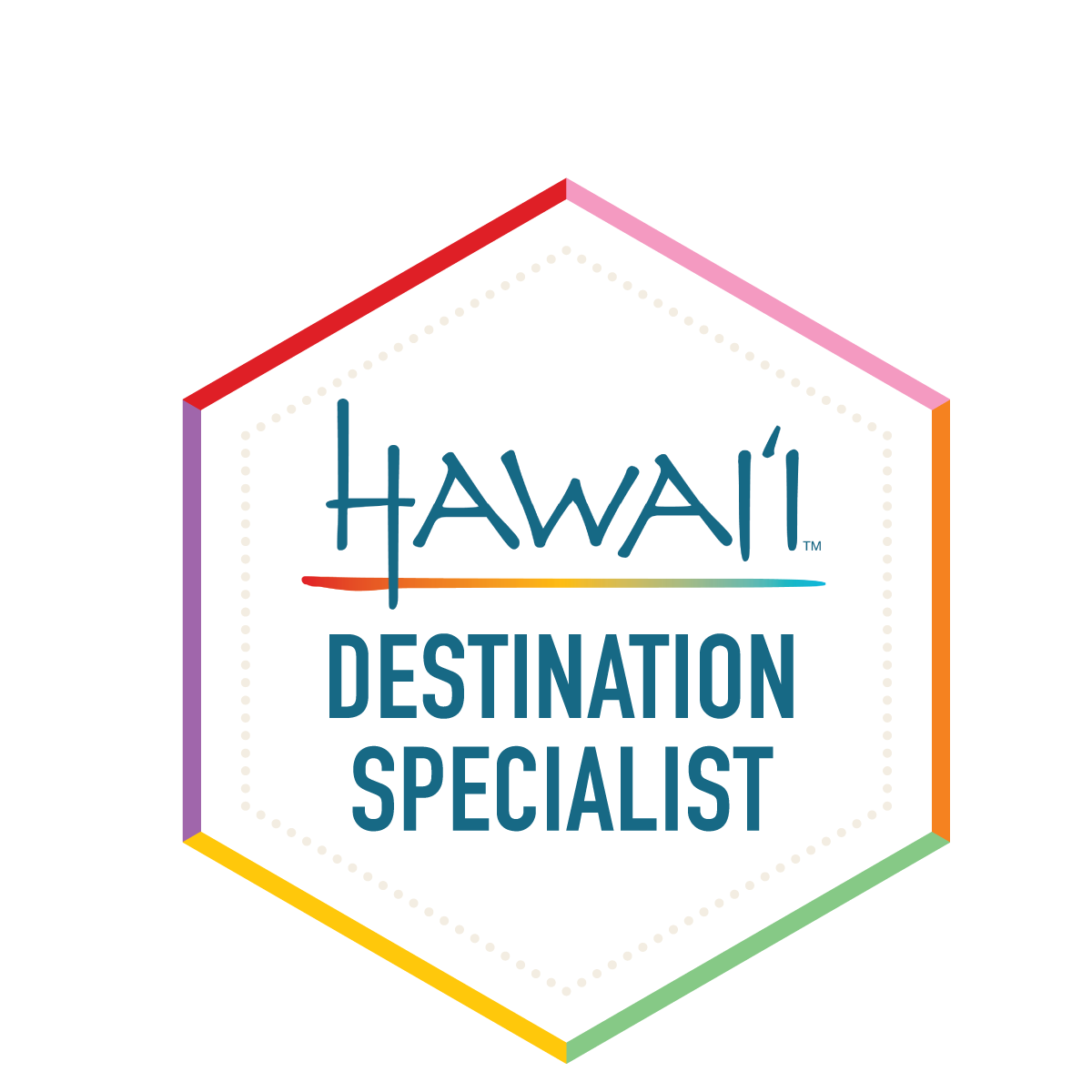 There are six major islands to visit in Hawaii: Kauai, Oahu, Molokai, Lanai, Maui, and the island of Hawaii! Each island has its own distinct personality, adventures, activities, and sights. We invite you to explore the Islands of Aloha to find your own heavenly Hawaii experiences.
Whether for your first visit, or one of numerous returns, as a Hawaii Destination Expert, I'd be thrilled to help you discover the wonderful island life that is Hawaii. The islands are open for visitors, though the covid restrictions differ by island, so when you trust me to plan your Hawaiian getaway, I'll be sure to let you know the important details you'll need to enjoy your experience!
Intrigued? Ask me! Know someone who might be interested? I love helping people get out & explore with land-based vacations and Hawaii is one of my favorite destinations to send guests to discover! For more about Hawaii, visit my
dedicated Hawaii page
on the website.
#travel #adventure #tourism #vacation #exploremore #supportsmallbusinesses #travelagent #theinternetisforlookingbuttravelagentsareforbooking #getbacktonature #beachgetaway #beachvacation #hawaii
Thursday, February 6, 2020
Discover majestic St. Croix with its eternal summer caressed by cooling tradewinds. The average temperature is in the mid-80s, and there's just enough rain to keep the flora in bloom.
#adventure
#islandlife
#noice
#nosnow
#takethetrip
#icanhelpyou
Saturday, September 10, 2016
My friend & colleague, Russ, captured this image of the resort on his flight off the island this afternoon. What a great shot! Key West Village with the blue roofs, Italian Village with the red roofs to the left of Key West; Caribbean Village with the light roofs to the left of Italian; and French Village with the grey and red roofs below the Caribbean.
We were treated to a snorkeling adventure yesterday. The resort features a fleet of 13 watercraft - 5 of which are motorized: a catamaran, 2 diving boats, a snorkeling boat, and a glass-bottom boat. (The rest are non-motorized - kayaks, sailboats, Hobie cats, and pedal bikes). They also feature an assortment of paddleboards and floating rings. We went out about 10 minutes from the shore and enjoyed a nice 45-minute swim. I did not have my underwater camera with me, but a colleague did, and she'll be sharing her pics with me later. I'm looking forward to seeing them!
I saw some Midnight Parrotfish, Yellowtail Snapper, Graysby, Bermuda Chub, Sargeant Major, Sea Cucumber, Brown Tube Sponge, and Bar Jack. It was pretty nice. I liked that it wasn't an extremely long excursion, but was very happy we got to do it. ( I looked at a fish chart this morning to identify what I saw... I didn't know all of the names without that bit of assistance! )
Friday, September 9, 2016
Diving anyone? PADI Certified? Unlimited diving is included. Not yet certified? You can get Sandals certified for a year at any Sandals resort for $100. Full PADI certification also available. #beachesturksandcaicos
Look who I got to meet! Sesame Street fun, only at Beaches Resorts! Cookie, cookie, cookie, that's the monster for me. #beaches #familyfun #greatmemoriesmadehere
Good morning from Turks & Caicos! A little pre-breakfast hot tub time was on today's menu before the conference's activities begin in earnest for the day. Make it a great day wherever you are.
Thursday, September 8, 2016
Here are things you can amuse yourself with at Beaches Turks & Caicos on your next all-inclusive vacation:
On land: Volleyball, Soccer, Tennis, Shuffle Board, Table Tennis, Billiards, Outdoor Chess, Pool Tables, Basketball, Board Games and Croquet.
On the water: Kayaks, Windsurfing, Snorkeling, Aqua Trikes, Hobie Cats, Paddleboards, Underwater Vision boat. Scuba Diving with Unlimited diving for certified divers. For those who wish to experience scuba diving for the first time, PADI Discover Scuba course is offered for a nominal fee. This course will be valid for one year and will only allow you to dive at all Sandals and Beaches Resorts.
For the little ones: Camp Sesame - a spacious air-conditioned building with Nannies and Counselors to cater to children from ages 0 – 11 months, 12-24 months, 3-4 years. Camp Sesame is equipped with cribs, swings & rockers. Children's Swimming pool with canopy, separate play area, kids playground, arts & craft & more! All nursery & babysitting staff are trained in child care. Camp Sesame is found in both the Caribbean Village and Key West Village. Sesame Street Live parade every Tuesday evening, plus assorted other Sesame Street character breakfasts, meet & greets, and activities.
For bigger kids & teens: Scratch DJ Academy 'DJ 101' is the exciting partnership between Beaches and the New York City-based Scratch DJ Academy. Combining copyrighted curriculum and hands-on training; 'DJ 101' offers aspiring music enthusiasts the chance to learn how to mix, blend, scratch, and beat juggle. There's also the X-box® Play Lounge -a partnership with Xbox that brings the most exciting and powerful gaming experience to the Resort. The state-of-the-art Xbox Play Lounge features the Xbox video system exclusively and offers gamers and families the chance to play the hottest XBOX games.
More water! There are 10 pools, plus an on-site water park featuring 10 slides, a lazy river, and bodyboarding wavemaker.
Wednesday, September 7, 2016
I'm at Beaches Turks & Caicos for a learning conference, along with several of my CP colleagues. This evening's kick-off reception by the water's edge finds me with friends this evening, before dinner. I love my CP peeps - it really is like a great big family! So fun to be able to get together on different adventures together throughout the years.
I made it to Turks & Caicos and this amazing resort! Pictures to come... But let me just say WOW! If you're looking for a fantastic family beach vacation...THIS is it! I won't steer you wrong. Beautiful waters. Gorgeous accommodations. Plentiful restaurants. I can't wait to get the touring started tomorrow. Initial pictures will be uploaded later and throughout this learning adventure... except for this first glimpse of my room's front verandah (there's a back one too).
Welcome to my suite in the Key West Village at Beaches Turks & Caicos. Anyone ready for a party? There's room for many in here! With a fully stocked supply of included top-shelf liquors and Mondavi wines (replenished daily as needed), local island-brewed beer, soft drinks, bottled water, and juices, within a full kitchen it's ready for company - although the stove is just for looks, as it's non-functional, just there to complete the look, as explained to me by my Concierge Hostess who escorted me to my room and gave me my tour upon check-in - and yes, all guests receive the same treatment.
Moving to the back of the suite, there's a beautiful bedroom with a queen-sized bed, and gorgeous bathroom, with a washer & dryer, so any family could a) pack less, and b) enjoy the comforts of home while they dry the beachwear each evening quickly and efficiently.
The bedroom opens out onto the back verandah, which includes another table & chairs for outdoor enjoyment. The front verandah overlooks the main courtyard of the Key West Village, and the back verandah overlooks a beautiful grassy knoll and the Italian village.
On this trip, agents are scattered about within the resort in different villages. The fact that I got this beautiful Concierge Suite was just the "luck of the draw", but it's really cool to be able to experience it. There are 44 different room categories at this beautiful resort - ranging from beachfront villas to island-style cottages, luxurious rooms for two, and suites to accommodate families up to five - and more... there are even suites ranging up to four bedrooms (three stories tall!) to accommodate multi-generational families. Butler Suites and Concierge Suites add to an amazing mix of accommodation options that really are unrivaled on the island.
The resort is divided into 4 distinct themed "villages" - Caribbean, Italian, French, and Key West. Add to all of that the 21 restaurants, 14 bars, 10 pools, and 10 waterslides in their own on-site waterpark; and unlimited included watersports and this resort is a total wow factor for so many who choose to stay here. I can't wait to get to explore it all tomorrow!!
Wednesday, February 10, 2016
The following resort review was provided to us to share with you here, from our client Jennifer H. Jennifer and her family needed a large accommodation for a family trip to Jamaica to attend a family funeral. Like any short-term planning situation, options aren't plentiful when booking at the last minute, but especially more pronounced is the difficulty of last-minute planning when your family is larger than the "traditional" family mix. Jennifer and her husband have five children and needed some space to be able to spread out and relax a little bit after the funeral portion of the trip was over for some much-needed family bonding time.

We helped arrange their trip, and are grateful for the following review of the property that they stayed at.

* * * * * *



"We stayed at Mystic Ridge while in Jamaica for 3 nights in February of 2015. It is in a beautiful, lush green location on the top of the hill overlooking the ocean. Check-in was easy and the staff was very helpful. We stayed in a two-bedroom apartment. Our apartment was on the top (3rd floor). We are a family of 7 and we were pleasantly surprised that space easily accommodated all of us. That is not an easy feat. The apartment was very clean and furnished in bright Caribbean colors. It had a lot of natural daylight and was very open. It consisted of a kitchen and living room that opened to the balcony with a large table and chairs. The bedroom held two full-size beds and a nicely renovated bathroom. The living room had a couch that doubled as a daybed and worked perfectly for our youngest. A wooden spiral staircase led to a large bedroom connected to an open loft space that had a pullout couch. The bedroom had a Cal-King bed and was connected to another large updated bathroom that had a large soaker tub. The soaker tub however took forever to fill up and after all of us showering from the day, the hot water seemed to run out. Again, we are a family of 7 though. The air condition worked well and the ceiling fans were nice and adequate on a cool evening. The apartment had two nice televisions that had movie channels.
The resort has a restaurant on site that we had breakfast at daily. The breakfast was very good and gave many choices. The choices from day to day did not change much but it was a very nice buffet breakfast. The wait staff remembered us each time and were friendly and accommodating. We did try to order snacks at one point and they were out of 2 of the 3 things we wanted. The hotel is close to everything though and offered a free shuttle to the beach and to several other area attractions. They arranged a driver for us to go on one of our adventures.

I would say that this is not the place to stay if you are elderly, physically challenged, or out of shape. The three flights of stairs to our apartment were steep and there is no elevator. It would also be difficult to get luggage to the second floor of the apartment up the winding staircase if my strong husband hadn't been with me. The kitchen did need updating and had tiny ants in it the first two nights. It was wonderful to have a place to cook if you'd like though and have a place to keep snacks and drinks from the grocery instead of paying three times that amount at the hotel. It appears they are still updating them also so the kitchens might be in the next phase.

The pool on site was huge and the poolside chairs were comfortable and nice. The pool could have used some attention but was clean and refreshing. There is a swim-up bar but we didn't ever see anyone working it.

With a 3 night stay, you received tickets to Mystic Mountain which ended up being a highlight of the trip for our family. It was a great value at a savings of $46.20 for adults and $24.00 for children 12 and under. It offered breathtaking views and half a day's worth of fun activities. We are very thankful we took advantage of the offer.
If you are looking to be in the center of the action and want to try all the water sports and activities then this is not the place for you. If you would like a clean and comfortable place to stay while you discover all Ocho Rios has to offer or a calm quiet place to call home in the sun for a week, this is a great spot. From looks and comfort alone, since the kitchen needs updating and the soaker tub was more for looks than practical, I would give it 3.5 or 4 stars out of 5. From a large family budget perspective, it gets a solid 4 stars. Maybe even 4.5 because there is not another place I know of that can sleep 7 without renting a home or needing 2 rooms. It was a perfect place for us and we would definitely stay there again."